Pedal Car Parts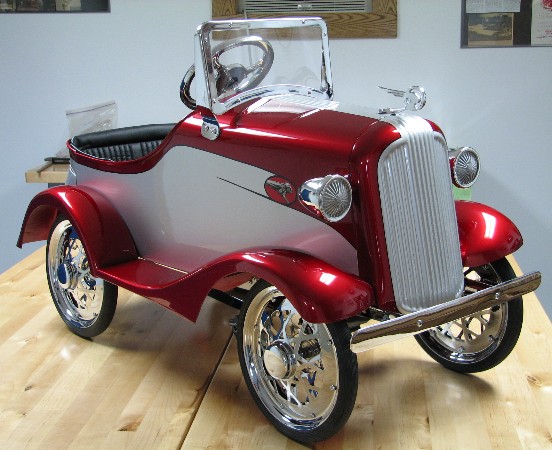 D & S Pedal Car Restorations DOES NOT SELL Pedal Car Parts.

Below is a list of vendors who can assist you with your parts needs.
---
Cowboys& Kidillacs Windshields, hubcaps, steering wheels, etc. for most vehicles including Murray, BMC, Garton... Allen Wilson 830-214-6895 email Kidillacs@yahoo.com
Creative Graphics Large selection of Pedal Car & toy graphics. Custom graphic solutions for all your needs. Julie Anderson email pedalcardecals@yahoo.com
Portell Restorations Large selection of hard to find Pedal Car parts. (636)937-8192 email toypeddeler@aol.com
Samuelson Pedal Tractors Specializes in Pedal Tractor parts for all models. DeLoss Samuelson (563) 875-6222 email pedalparts@aol.com
Pedal Car Books.com We offer the largest selection of pedal vehicle information available anywhere. You will also find information to assist you with various stages of collecting those small-wheeled wonders. email jomar1@ameritech.net
Cars of Brighton - This is the e-mail contact for C.A.R.S. Carsofbrighton@aol.com (U.K.) at The White Lion Garage, Clarendon Place, Kemp Town, Brighton, BN2 1JA, Sussex, England
(For our location refer to the Google map) Phone: 01273 622722 Mobile: 07890 836734
The Pedal Car Guy The web site is based mostly on pedal cars, mainly Australian pedal cars, manufactures such as Cyclops, Triang, Peerless, Hi-Speed, Wizard, etc.